Welcome to the Siberia WikiEdit
Siberia is an American supernatural drama series about a fictional reality television show where 16 contestants must survive what is purportedly the remote Siberian territory of Tunguska. The show was actually filmed in Manitoba, Canada. It premiered on NBC on July 1, 2013.
KNOW SOMETHING EPIC? SPOT A VITAL CLUE OTHER'S MISSED? PLEASE CONTRIBUTE ANY OBSERVATIONS AND HELP OUT!
Irene, Milian, Annie, Carolina (Joyce), Harpreet, Daniel, Berglind, Sam, Sabina, Neeko, Johnny, Esther, George, Natalie, Victoria and Tommy.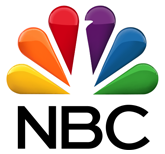 Community content is available under
CC-BY-SA
unless otherwise noted.